Spelthorne Volleyball Club

Spelthorne Volleyball Club
Supporting volleyball for Men & Women of all abilities, ages, and from all over the world.
News Report
LIONS FINISH 3rd in DIV 1
27/04/17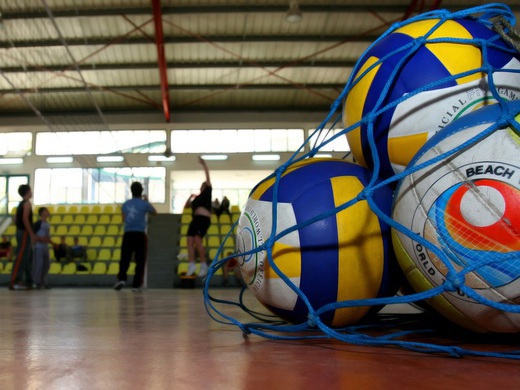 So after a rollercoaster season Lions have somehow managed to finish third in the league!
Here's a quick summary – we won some, we lost some.
We got a new coach.
He weighed us all before Christmas. We all came back after Christmas one stone heavier, lost two games in a row, he was very angry and realised we were never going to reach the Super 8s so he left us.
In between we had some great training sessions, he experimented with a libero – that was a complete failure as Bob the builder didn't know whether he was coming or going – played an Italian ringer who looked the part and could really hit the ball hard, but never within the confines of the opposition court just a million miles out – again & again & again!
Player of the season was definitely a left hander (that narrows it down), with a Polish surname (that narrows it down even more).
But seriously skipper Jay takes the player of the year for me for some stonking hitting and consistently performing throughout the season.
Both setters, Dave and Tim were excellent, Bob's blocking & middle hitting were also really great, while Sylvain (THE SILENT ONE) whisper it, was absolutely on fire in his best games.
And let's not forget Nils who had to put up with being persecuted by Giorgio with a big smile on his face
All in all a great team effort and a big thanks to Carl for stepping up when needed & training so hard with us.
I only hope we can find a coach who will stay with us for the duration next season and I'm sure we'll be right up there challenging for honours.
Have a great summer,
Andy
Follow the site to get the latest news and results straight to your email